Main - Screenshots - Source Code
---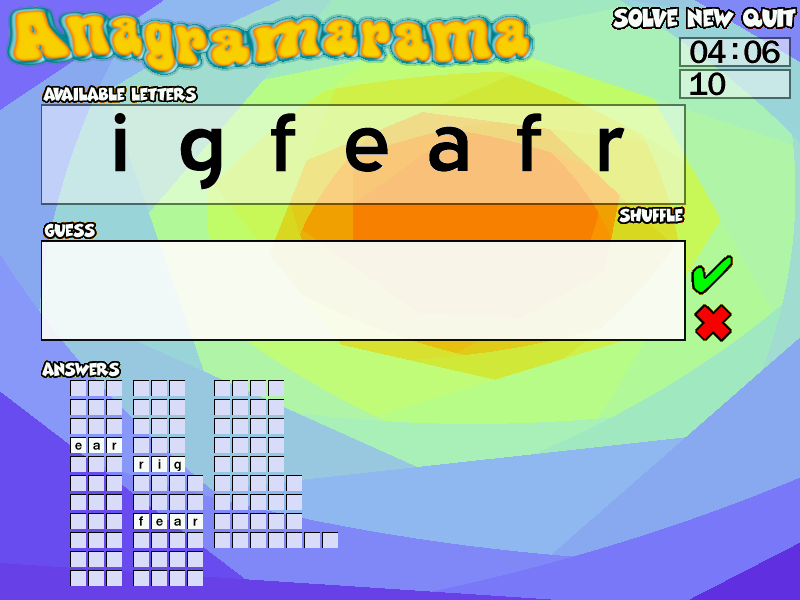 About
Anagramarama is a simple wordgame in which one tries to guess all the different permutations of a scrambled word which form another word within the time limit. Guess the original word and you move on to the next level.
Credit
Programmer : Colm Gallagher
Additional Programmer : Dennis Payne
Additional Artwork : Alan Grier
Additional Audio : Thomas Plunkett
Download
anagramarama-0.7.zip (Windows Binaries)
anagramarama-0.7-linux.zip (Linux Binaries)
Questions or comments can be sent to dulsi@identicalsoftware.com.