---
Fact Sheet: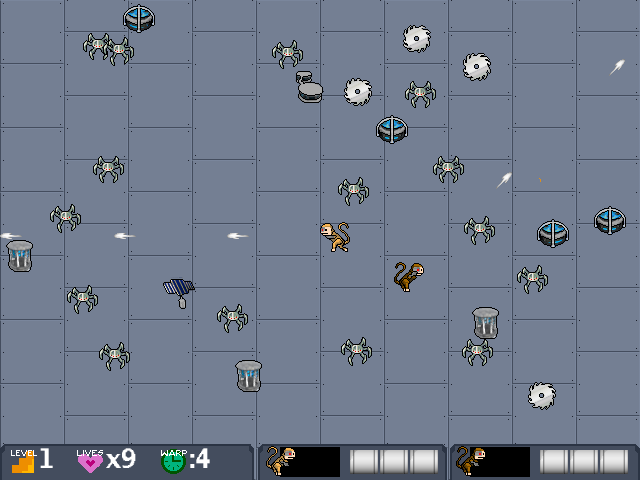 Developer: Identical Games
Release Date: Mid September 2022
Platforms: Windows and Linux
Price: Free (Kickstarter and Itch.io sales fund further open source game development)
Availability: Digital Download
Languages: English
Press Contact: dulsi@identicalsoftware.com
Description
Mojotron: Robot Wars is a twin stick shooter. You play as a cyborg monkey trying to escape robots experimenting on them.
Completing each zone simply involves destroying all the machines.
Complete the zone fast enough and you will warp past easier levels.
Collect fruit to obtain powerups.
Mojotron: Robot Wars is based on Mojotron created by Craig Timpany.
THIS GAME IS FOR YOU IF
- You enjoy old school arcade games
- You want to simply start playing without any tutorial
- You want to compete for the high score with friends
- You want a co-operative game with a friend
- You enjoy a variety of powerups
Video Trailer:
Images
Download all the images as a nice compressed file: Download images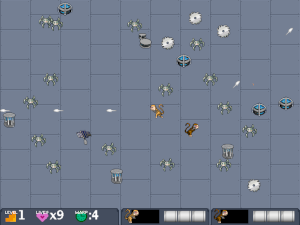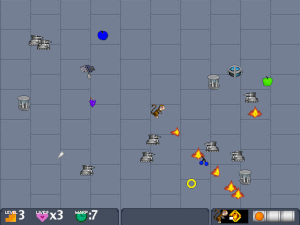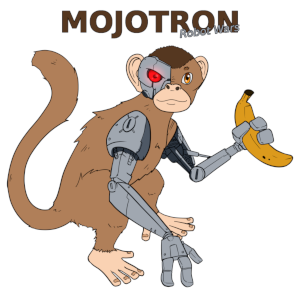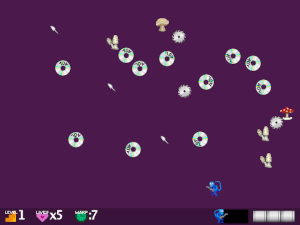 Company Story
We are focused on developing free software or open source games. We have been creating new games and fixing up old ones for over twenty years.
Even open source games can be lost to time. We update old projects with new technologies and game features to ensure new generations can enjoy the games.
Our Kickstarter is an attempt to bring funding to our open source work. If successful, we hope to bring more open source games to Kickstarter.